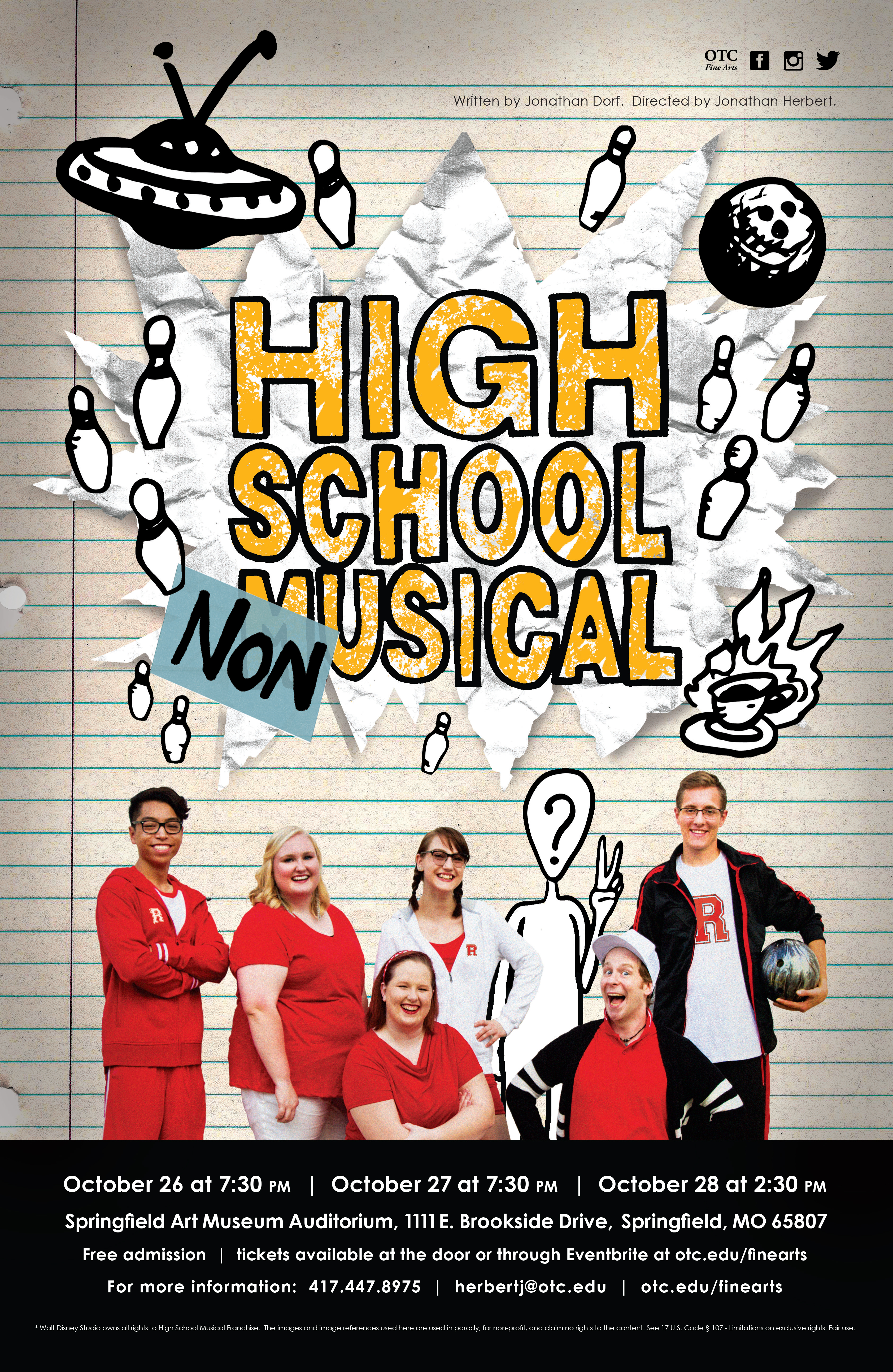 Toy Boatin is Roswell High's bowling star, but he's longing for more. When surgical prodigy Gaberella transfers in, she's immediately drafted onto the surgical decathlon team. But she too wants more. Will Toy and Gaberella unseat Shitzu and Cryin as the leads in the upcoming Winter Muse Cycle? Even Dad Mom, Toy's best bowling bud, and Failure, head surgical decathlete, have to respect Toy and Gaberella's attempt to follow their dreams. But when they discover that Gaberella's singing voice is so bad that it could mass casualties, what will win out–following your dreams, or preserving life as we know it?
Dates/Times:
Friday, October 26 at 7:30 PM
Saturday, October 27 at 7:30 PM
Sunday, October 28 at 2:30 PM
Springfield Art Museum Auditorium – 1111 E Brookside Dr, Springfield, MO 65807
Look for our next production School House Rock Live!, coming March 2019!  Keep watch on our facebook, twitter, instagram, and website for more details!