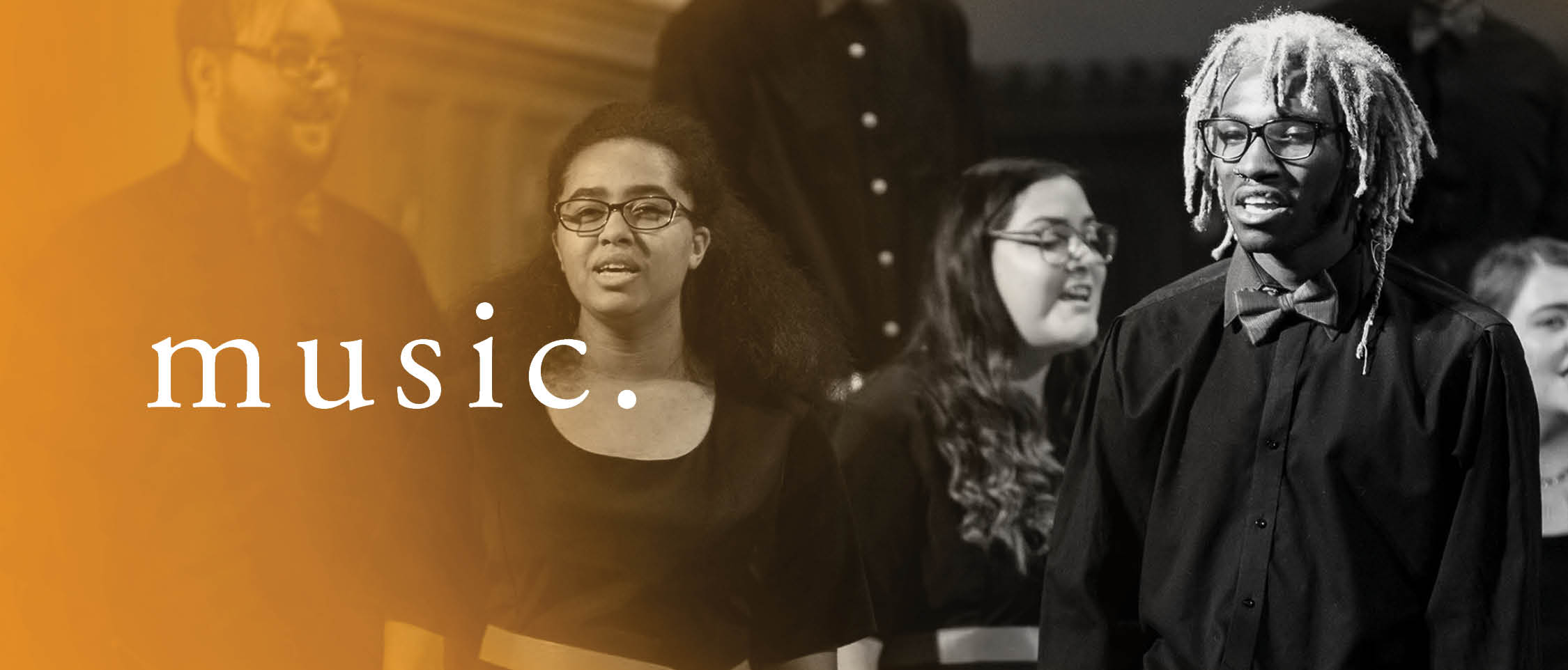 The Music Department
Music at OTC offers a wide range of academic and performance opportunities for students wishing to continue their foundational music understanding.  For those new to music as an academic subject, they will learn information necessary to form deeper, more meaningful connections with music as an art form. Courses provide outlets for creating, interpreting and historically researching music of multiple genres and from multiple cultures around the world.
Courses
We provide a variety of academic music courses (those without a performance element):
Music of the World
Western Music Appreciation
Musical History and Interpretation of Europe
Non-Native North and South America and Post-Czarist Industrialized Russia
Jazz Appreciation and Music Fundamentals
Performance and creation based courses include:
Choir and Chamber Singers
Voice Ensembles, Small Instrumental Ensemble
Class Piano Instruction (for music majors as well as non-music majors)
Guitar I and II as well as periodic offerings of Classical Guitar and Songwriting
Academic music discussion and academic critiquing of music are skills learned throughout all of our course offerings. These skills provide our students the ability to critically analyze any live performance or recording, giving a broader, deeper connection to the music of their lives, no matter the genre.