Living Works of Art, Fall 2019
OTC Fine Arts Gallery invites you to attend this semester's OTC Living Works of Art Showcase.
Join us Tuesday, December 3rd.  Performances will run from 11 a.m. – 1 p.m.  in the Jared Family Atrium, at OTC Springfield Main Campus.
We will have our performance arts students and faculty from music and theater showcasing their current projects.
This event promises to be a wonderful celebration of hard-work and creativity to inspire and brighten your week.
Come listen and enjoy!
OTC Fine Arts Department and Gallery
(417) 447-8975  |  otc.edu/finearts  |  #otcfinearts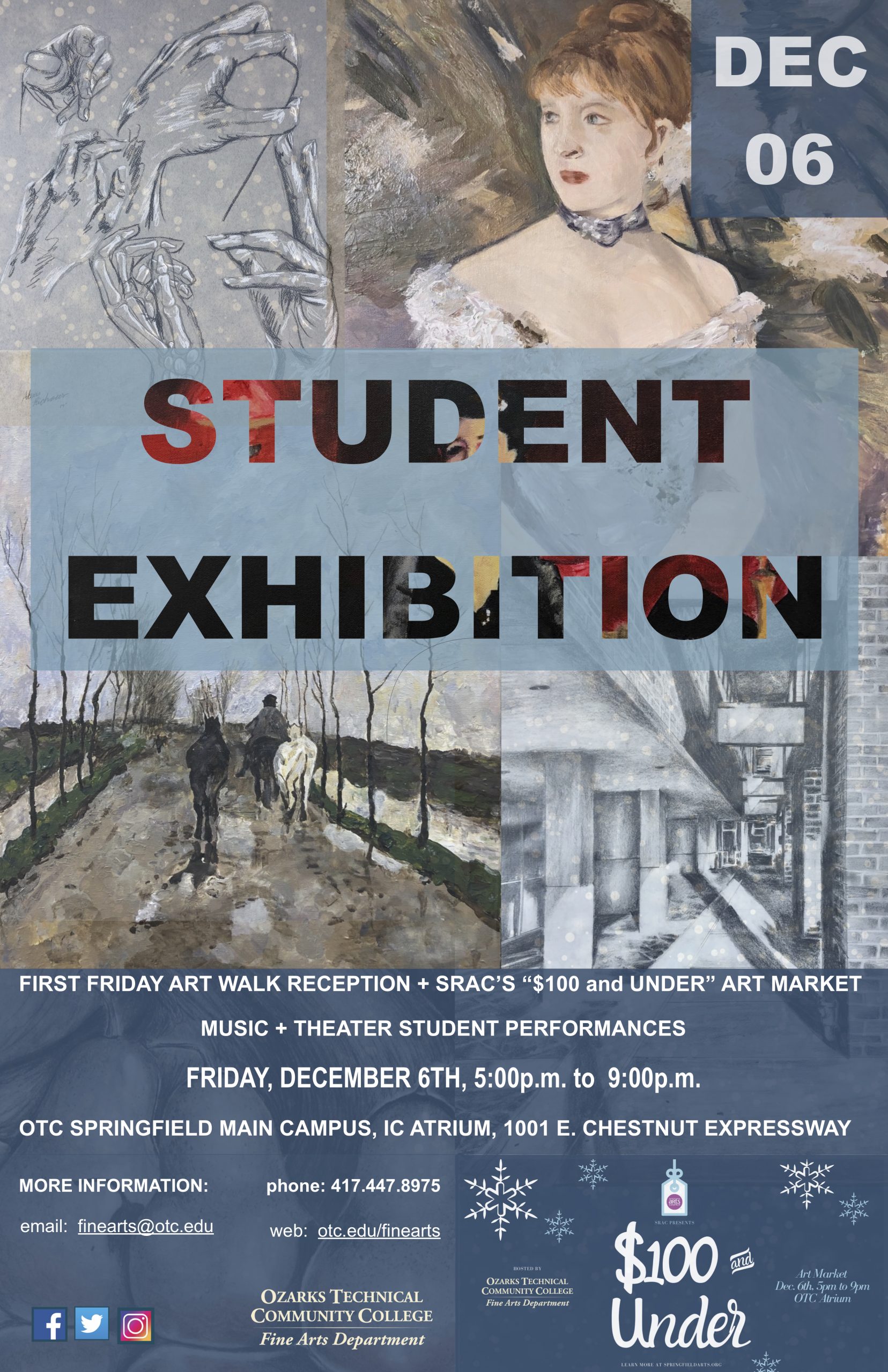 FALL 2019 STUDENT SHOWCASE EXHIBITION opening Friday, December 6, 2019.   We will host a First Friday Art Walk reception from 5:00p.m. to 9:00p.m. in the OTC JARED FAMILY ATRIUM, at the main campus.  Our visual arts exhibit will be showcased in our student gallery areas on the 1st floor IC; 1st & 2nd floor ICE; also 1st floor NKM (Norman K Meyers) building.
We will have the best on display from our visual arts courses:  Drawing I & II, Painting I, 2-Dimensional Design, and 3-Dimensional Design.  MUSIC and THEATER students will also perform that evening beginning at 5:30p.m., featuring voice and choir students led by instructors Aubrey Smith and Alberta Smith.  THEATER students under the direction of instructors Jon Herbert and Susan Bennett, will also perform that evening.
OTC FINE ARTS enthusiastically announces that we will be hosting the Springfield Regional Arts Council's First Friday Art Walk reception and featured annual art market event, "$100 and Under", in the OTC Jared Family Atrium, IC building.  40 guest artists including OTC Fine Arts students, will have art on display and for sale from 5:00p.m. to 9:00p.m..  Come out and support our students and our community as we kick off this winter holiday season!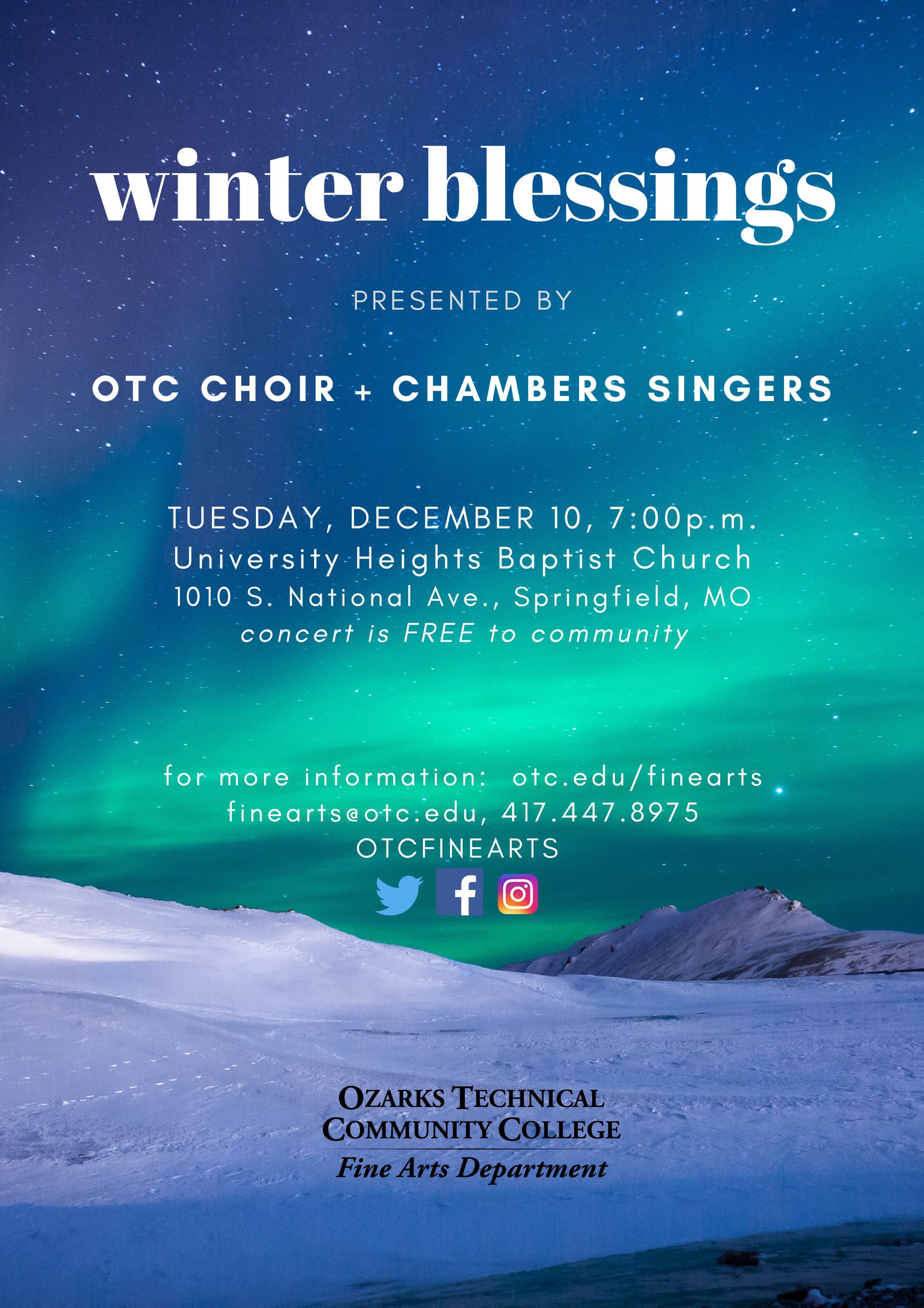 OTC Concert Choir and Chamber Singers Winter Choir Concert, "Winter Blessings" presented by OTC Fine Arts Department invites you to please join us Tuesday, December 10, 7 p.m., at University Heights Baptist Church, 1010 S. National Ave., Springfield, MO 65804.
This will be a joyous and entertaining event that you do not want to miss! Invite your friends and family! Concert is FREE for all.