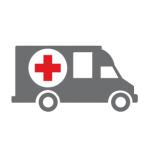 Medical Alerts / Security Letters for Students
Students who may be at risk for a medical situation while attending classes at OTC are asked to fill out a Medical Alert form found on the DSS Forms & Requests page.
Instructors are not asked to fill out this form for a student or retain this form or letter in their files. If you have a student who advises you they have filled out a Medical Alert form their Security letter should be on file with Safety and Security.
Any student or instructor with questions should contact DSS at disabilityservices@otc.edu. In the event of an emergency, instructors should contact Safety and Security.
Seizure Kit Locations at OTC
Seizure Kits Information – There are several Seizure kits around campus for use with students and others who experience a seizure. There is a pillow, blanket etc in each kit.
Locations of Seizure Kits
IC 208 – Safety and Security Office
ICE 116 – DSS Office
ICW 109 – Student Services 1st Floor
ICW 219 – Student Services 2nd Floor
LCN 210 – Allied Health Offices
Graff Hall 113A – Adult Education and Literacy Office
NKM 135 – Deans Office Suite
ITTC – Room 222J Middle College Conference Room
ECEC – Teachers Work Area 2nd Floor