What is the syllabus template?
OTC provides this template for you to use as a guide in the development of a syllabus your course(s), regardless of the mode of delivery (hybrid, online and seated) or the campus or location where you teach. We encourage you to modify the content in this template to personalize your syllabus to match your teaching approach and aesthetic.  Please remember that your department chair or program director must approve all syllabi.
Please note using this template and the accompanying instructions will ensure your syllabus is fully accessible to all students (this document has been reviewed for Section 508 compliance).
How do I use the syllabus template?
Simply want to update your syllabus from last semester?  Please use the following document to make the appropriate updates to your  SU 20 syllabus to get it ready for the FA 20 semester:
Starting from scratch? Just follow the three simple steps outlined below.
Personalize your syllabus.
Anything in red text is information you should customize/personalize for your course.  Once you have customized this text, you should change it to black typeface. When your syllabus is complete no red text should remain.

Anything highlighted in yellow is information that may not pertain to all course delivery formats (online, seated, hybrid).  Please adjust this information as appropriate for your course format and then remove the highlighting.  When your syllabus is complete no highlighting should remain.

There are a few NEW areas for fall 2020 and those are marked and highlighted in blue.
Please also feel free add any related College Resources to your syllabus that you feel are important to include – you can access this information on the Related College Resources page on the Academic Services website.
You'll also need the following document to finish personalizing your syllabus:
Academic Affairs Contact List updated 7-9-20
---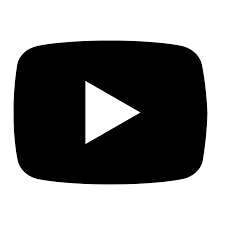 Here's a quick video that will walk you through how to customize your syllabus template.
Decide how you'd like to share your syllabus with your students. You can either:
Embed your syllabus as a clickable PDF document in your Canvas site.
Convert your syllabus into a module in your Canvas site.
Why does this template change so often?
To remain innovative and adaptive, OTC frequently finds it necessary to change policy and procedure.  Each time a change is made to a policy or procedure the syllabus template is revised to reflect those changes.  We also ask for feedback and input from faculty and staff on the template and incorporate any suggested changes as quickly as we can.  Finally, many regulatory agencies (HLC, DOE, etc.) are asking us to make more information readily and publicly available to students, and the syllabus template is one way we can address those regulations