"We help people negotiate the process of solving problems through the act of writing."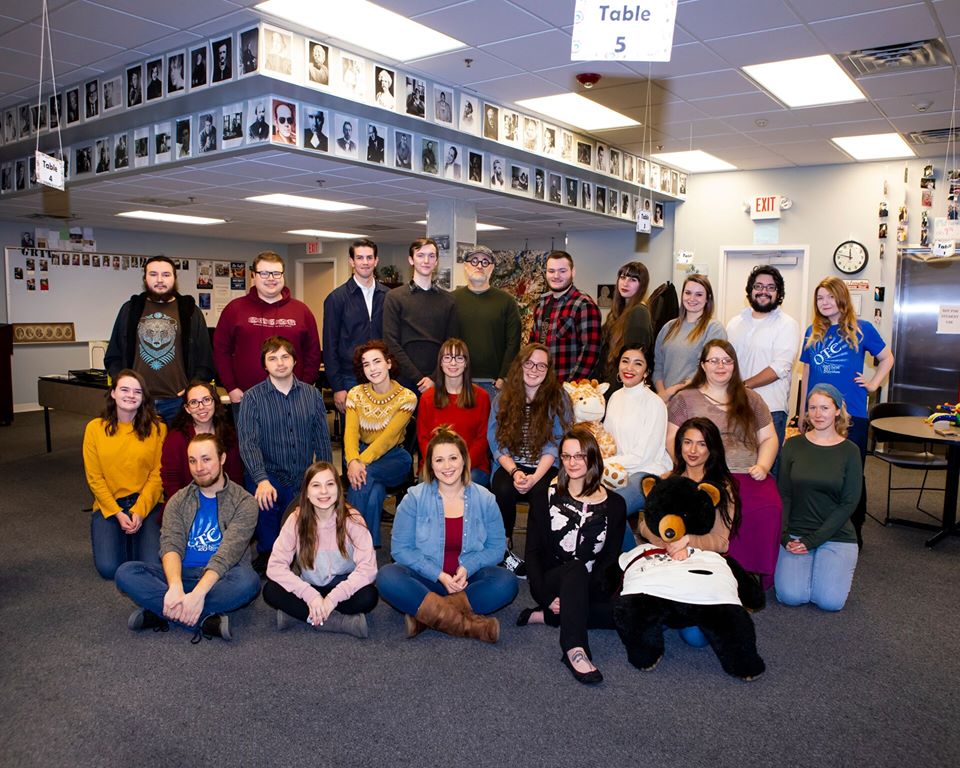 We offer FREE one-on-one tutoring, both at the center and online.
To schedule a tutorial, stop by, give us a call, or email us, and we'll help find a time that works for you.
To schedule an online tutorial, we request 1 business day notice to set up the online meeting room.
We also take walk in, unscheduled sessions in the center (not available for online sessions). However, we may have all our slots booked, so scheduling is your best bet.
We are located at the Springfield Campus in the Information Commons, room 200.
Fall 2019 hours – We are currently closed for the end of semester and holiday break, we will reopen on Monday January 13, 2020
Monday through Thursday
8:30 a.m. – 6:30 p.m. (in the center, or

online sessions*

available)
Friday
Flextime online*
Sunday – Thursday  7:30-9:30
*PLEASE NOTE: All Online tutoring sessions must be scheduled at least 24 hours in advance, to ensure we have sufficient time to set up all required technology components.  Sunday appointments must be made by 2pm on Friday.
You can contact us by:
phone at 417-447-8235
e-mail at  writingcenter@otc.edu
stopping by in person in IC 200 on the Springfield Campus