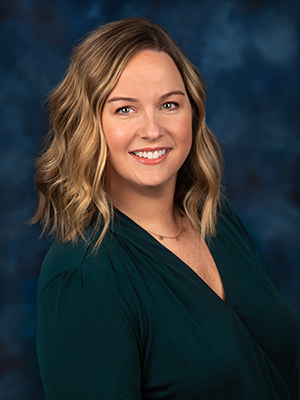 Hope Brooks-Lovan
Instructor
Office: Springfield Campus Suite LCN 100
Phone: 417-447-8810
Hope Brooks-Lovan has been working locally in the creative field for the past 16 years. After graduating from the University of Missouri-Columbia's School of Journalism, she worked as the Editorial Art Director for 417 Magazine, 417 Bride, 417 Home and other spin-off publications.
She also spent years as an Art Director for Bass Pro Shops' international boating division.
In 2009, Hope joined Ozarks Technical Community College as the Assistant Director of Communications and Marketing and was responsible for the visual brand and direction of the college. She became a full-time instructor in the Graphic Design program in 2020. She currently teaches Typography, Page Layout, Graphic Production and Publication Design.
The best part of Hope's job is sharing her experiences and encouraging students to think creatively.