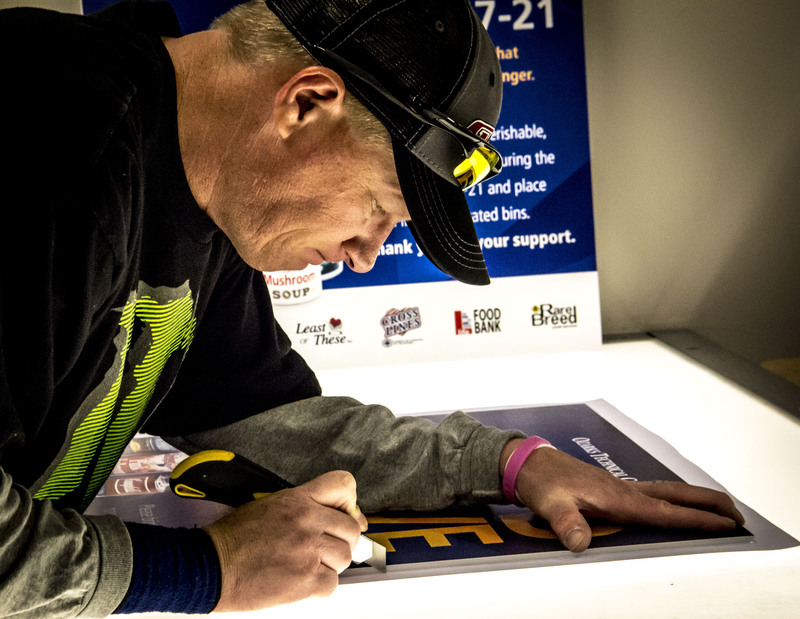 Design a career with the Graphic Design Technology Program at OTC. Combine your creativity and software skills to produce compelling visual communication that engages, informs and influences your target audiences. Or, by choosing the Photography program, you can develop your ability to compose photographic imagery that is both aesthetically appealing and informative.
Graphic Design
Produce engaging, effective print and web media materials within the Graphic Design program. Students learn how to create print-ready, market-driven design solutions for a wide array of projects, including brochures, posters, books, magazines and more. Learn the principles that guide graphic design, along with the essential software skills necessary to create logos, corporate branding/identity systems, website designs, advertising items and product packaging. Classes include Graphic Design,Typography, Web Page Design, Portfolio Design and more. Upon completion, students will receive an Associate of Applied Science in Graphic Design Technology. Plus, students graduate with a comprehensive portfolio, showcasing their skills.
Digital Photography
Learn the art and business of commercial photography in the digital age with OTC's Digital Photography program. Students learn foundational photography skills and concepts, as well as how to apply their knowledge and abilities in a variety of photo-related professions. Classes include Graphic Design, Digital Photography, Lighting, Studio Photography and more. Upon graduation, students receive an Associate of Applied Science in Graphic Design Technology. For an expedited path to employment, students can obtain a Graphic Design Digital Photography Certificate.
Graphic Design Technology Mission Statement
The mission of the Graphic Design Technology program at Ozarks Technical Community College is to provide instruction and training in various Graphic Design employment areas, reflecting local and national labor market needs. Courses promote job competencies that students should master in order to develop the knowledge, skills, and attitudes necessary to secure personally satisfying and socially useful employment.