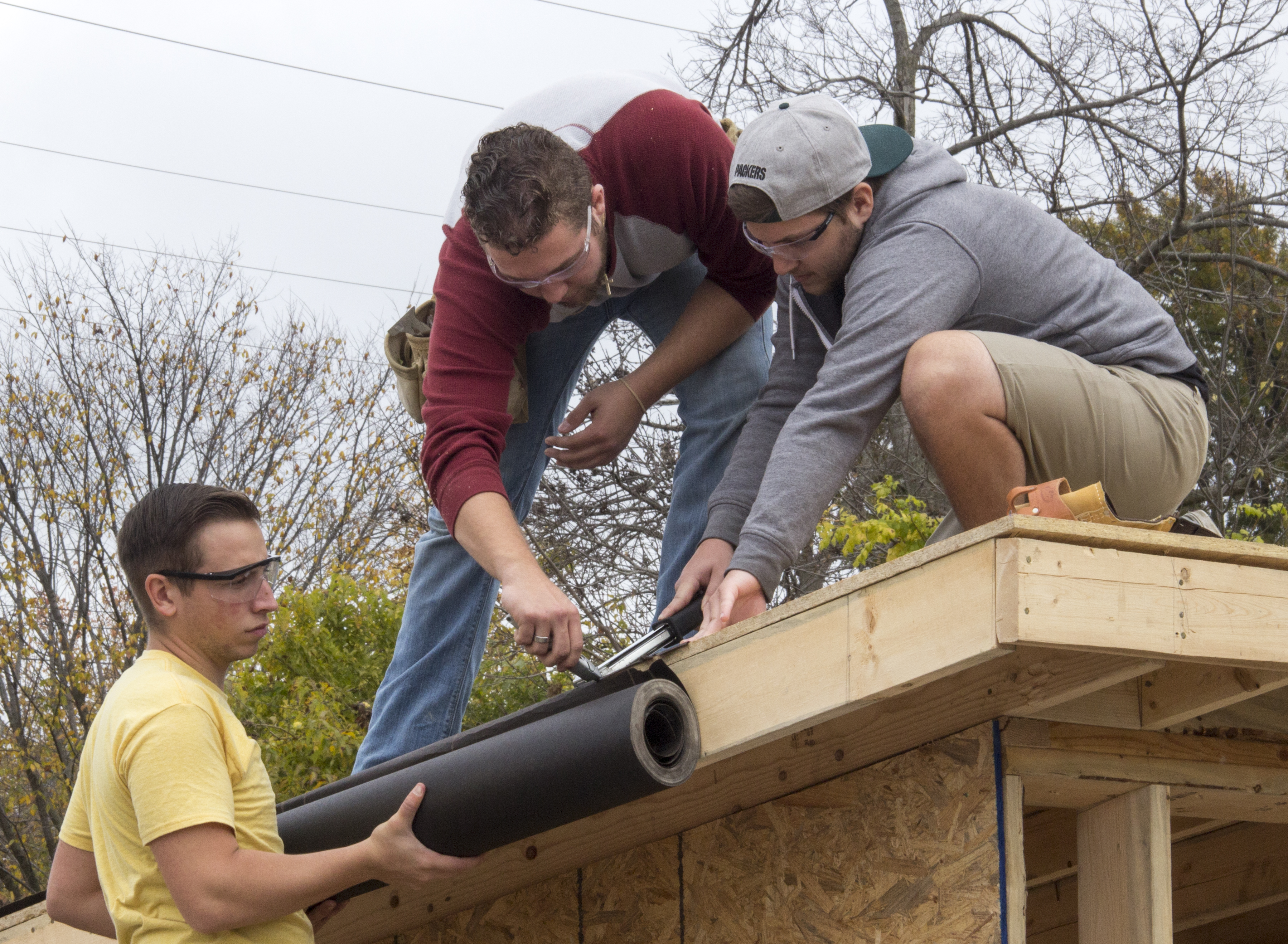 Manufacturing workers make $50,000 a year on average in the state of Missouri. Work with your hands and make the money you want in a variety of industries, all looking for qualified workers to employ. Whatever you build, draft or maintain, acquire an Associate of Applied Science degree in one of seven growing industries.
Construction Technology
Gain a wide range of highly employable skills within the Construction Technology program. Depth of training for entry into the construction industry varies, but the hands-on skills you will receive will prepare you for any entry-level construction job. Plus, the high-quality Associate of Applied Science in Construction Technology program is recognized by the Associated General Contractors of America. Classes include Principles of Business, Construction Carpentry, Concrete and Forms, Interior Finishes, Fundamentals of Crew Leadership and more. Upon completion, students receive an Associate of Applied Science in Construction Technology. To gain skills rapidly to get into a job faster, students may complete a short-term Construction Technology Certificate.
The program is accredited by The Association of Technology, Management, and Applied Engineering (ATMAE). PO Box 449, Morehead, KY 40351   919.635.8335
Electrical
Wire into a growing field with OTC's Electrical department. Students learn with their hands in this innovative, short-term program that can be utilized by apprentices or non-apprentices. Classes include Electrical Theory & Safety, Wiring Method & Power and Preparation for National Electric Certification. Upon completion, students receive an Electric Certificate. Students can then choose to continue their education to receive one of two Associate of Applied Science degrees: Apprenticeship Industrial Technology or Manufacturing.