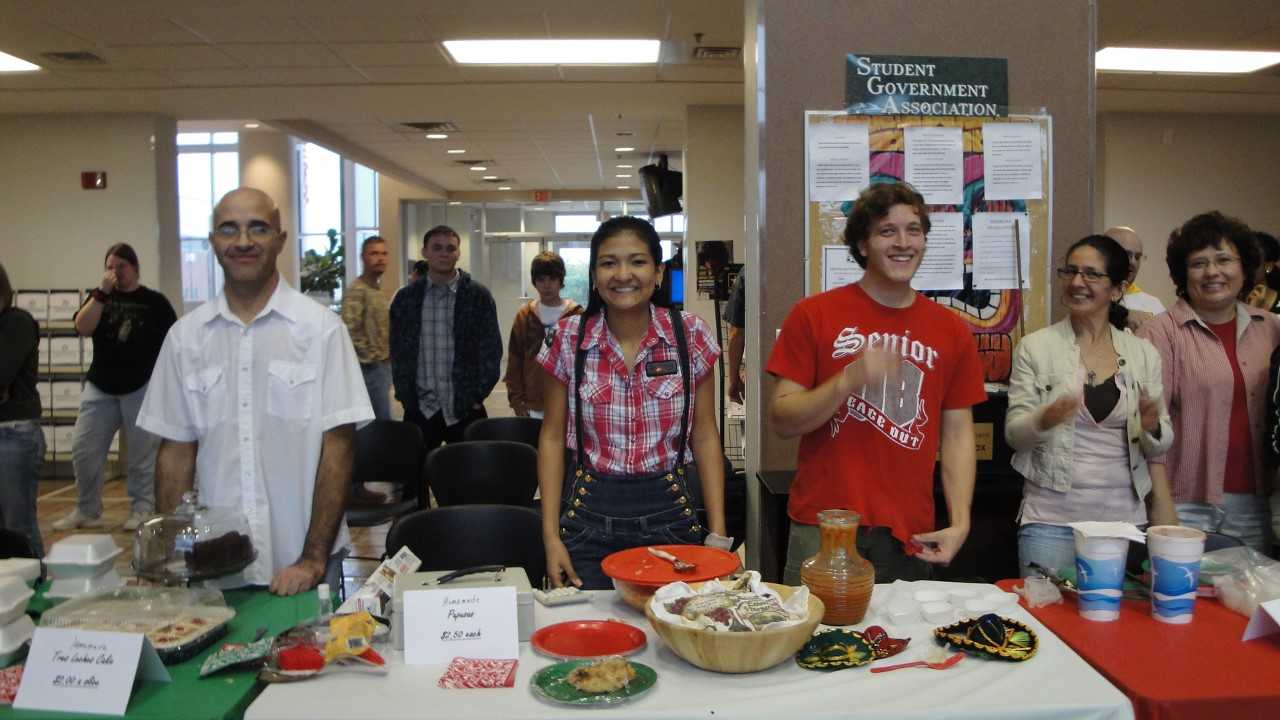 SILENT DINNER
OTC hosts the American Sign Language Silent Dinner every fall and spring semester to provide students the opportunity to interact in a social setting with their peers as well as language models from the Deaf Community.  This unique opportunity allows students to use functional language in a low-risk setting.  OTC will provide dinner and participation is voluntary.
AMERICAN SIGN LANGUAGE SHOWCASE
The American Sign Language Showcase is held every fall and spring semester to highlight the learned skills and talents of the ASL students on campus. The instructors at each level of learning select three students to compete for the highest honor. Level one students perform a cultural joke.  Level two students perform a children's story, and level three and four students performs songs and poems.
The purpose of EL CLUB DE ESPAÑOL is to promote the Hispanic culture and language in our school and community. It provides a cooperative atmosphere in which to encourage club members to present global and community issues and concerns to the student body.  EL CLUB DE ESPAÑOL meets once a month to raise money for national and international causes, explore culture, engage in conversation, and eat. Meetings occur at OTC or at restaurants. There is no cost to join the club. Spanish speakers and non-Spanish speakers are welcome to join the club.
Hosted by the Department of Communication, the Public Speaking Showcase is a motivational event that allows the best student speakers in Com 105 to display their talents in front of an audience of their peers.  The showcase narrows faculty nominated students down to a group of seven of the best speakers by a selection committee.  These top seven speakers then compete against each other by presenting their final persuasive speech in front of a general audience and judges that are selected by the department. The top three speakers win prizes, and every speaker leaves with an incredible addition to their resume.
In addition to showcasing some of the best student speakers we have to offer, the event is also a great opportunity to provide Com 105 students with an opportunity for extra credit by attending the showcase.   OTC holds the event at the end of both the fall and spring semesters. Admission is free to all faculty, students, administrators and family members of the college.
Interested in the Public Speaking Showcase? If you are currently taking COM 105, contact your instructor!