Aviation Program Requirements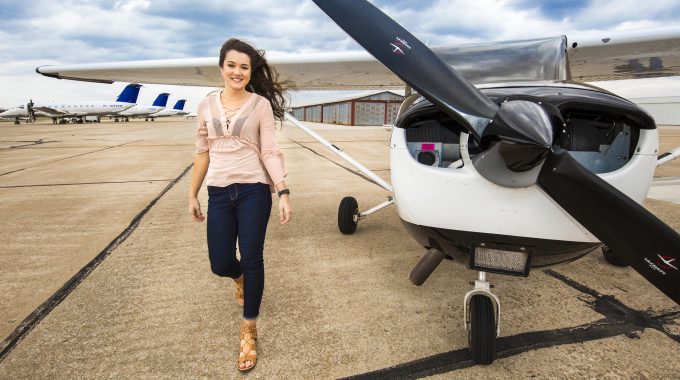 Prospective Students: We have included a list of flight gear and pilot supplies that the program will require you to have over the course of your training. There are also some directions regarding FAA specific documents that you will need to obtain.
Detailed directions for this required document can be found here.  This needs to be completed before the start of class or your flight training will be delayed.
Student Pilot License
Students who do not possess an FAA pilot certificate will need to apply for an FAA student pilot certificate in addition to applying for the medical certificate. Students will have the opportunity to apply for a student pilot certificate with one of our Certified Flight Instructors at the flight center.  Please note, for a person to get a private pilot's license, they must have a valid form of photo identification, (for example; driver's license, passport, military issued ID).
TSA Clearance
Our flight courses occur at a TSA secured airport. You will need to present a valid driver's license or government photo ID, as well as a valid Birth Certificate with the raised seal [a copy will not work], or Passport before you will be able to participate.  This clearance can occur at our flight center. Or, you can also get it at the orientation that we hold prior to the start of the semester.