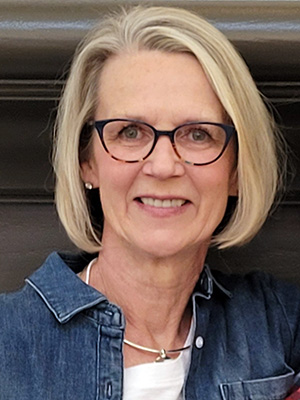 Payree Short, MS Ed., BSN, RN, CHW-C
Part-time Community Healthcare Worker Instructor
Email: shortja@otc.edu
Phone: (417) 447-8803
Office: LCN 100/F
Back Home
Payree Short graduated from Southwest Missouri State (now Missouri State University) in 1982 with a Bachelor of Science in Education – Comprehensive Science degree. In 1987, she received her Master's in Education – Natural Science Emphasis from Southwest Missouri State University in 1987. Her teaching career began and ended at the Ava School System, Ava Mo in 2009. Payree retired with 26 years of service. Within those 26 years, she also taught dual credit biology for Missouri State University – West Plains. Additionally, she chaired many committees and sponsored various clubs.
Upon retirement, Payree attended Cox College and graduated in June 2011 with her BSN degree and her RN certificate. She graduated Summa Cum Laude. Her nursing career included time in the Intensive Care Units and on the Orthopedic/Neurology floor. She also worked in home health, but the pinnacle of her nursing career was being a patient case manager for hospice. There she used her nursing and education skills to ensure the patient and family understood the concept of hospice care.
Currently, Payree teaches the Community Healthcare Worker (CHW) class. She has completed 20 cohorts as of May 2023. This class allows Payree to use her teaching and nurse skills to prepare her CHW students for their new position. In 2019, CHWs received their credential from the Missouri Credentialing Board. She received her CHW-C in 2019. Payree is a Community Health Workers Association of Missouri (CHWAM) member and was on the committee to start this state organization. She is committed to all the CHWs in Missouri to promote collaboration and camaraderie for those CHWs across the state. Payree also is a member of the National Association of Community Health care workers (NACHW).
| | | | |
| --- | --- | --- | --- |
| 1982 | BS Ed. | Comprehensive Science – Chemistry Major | Missouri State University |
| 1987 | MS Ed. | Natural Science | Missouri State University |
| 2011 | BSN, RN | Nursing Degree  (Summa Cum Laude) | Cox College |
| 2019 | CHW-C | Credential – Community Health Worker | Missouri Credentialing Board |