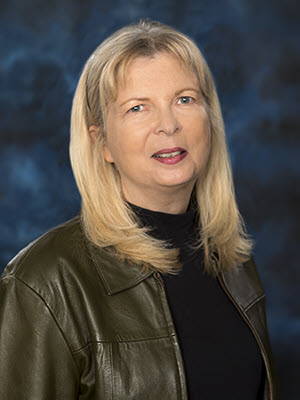 Ginger Smith
Administrative Assistant-Adult Education & Literacy
Phone: 417-447-8864
Ginger has been employed by Ozarks Technical Community College (OTC) since its inception and has held her current position as Administrative Assistant to the College Director of Adult Education and Literacy since 1986.   In the early days of the college she worked for Continuing Education Allied Health, Extension Services, Customized Training, Skill Center Training Programs, and Apprenticeship Programs in addition to Adult Education.
Prior to working at OTC, Ginger worked for Springfield Public School's Parents as First Teachers program as an administrative assistant. She started her career working for the Shawnee County Commissioner's office in Topeka, Kansas as liaison for the news media and recorder of minutes for the monthly Commission meetings.
Her favorite part of the job is seeing the pride and excitement on student's faces when they walk across the stage at the HiSET graduation and knowing we made a difference in someone's life.