OTC PC Repair Clinic Testimonials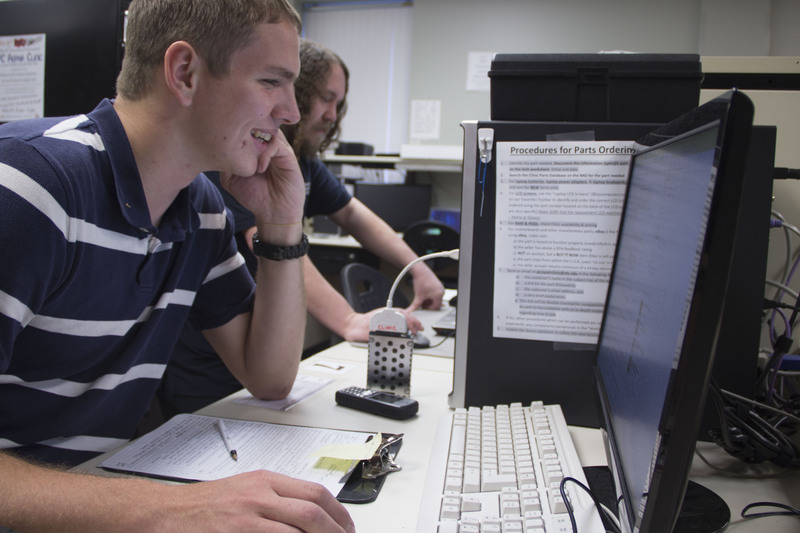 Our Customers Love What We Do
Customers on and off OTC's campus rave about the work our student technicians do at the OTC PC Repair Clinic. Read testimonials from a few of of our hundreds of happy customers.
I wanted to thank everyone at the OTC computer repair clinic for the hard work that was put in to repairing my computer. Even when we thought that it couldn't be fixed, the guys came up with alternative solutions and got the system up and running. I would highly recommend this service to anyone that is in need of computer repair!
— Shelly
Thank you very much for your work on my laptop. I appreciate the tenacity you and your team displayed in getting the job done, as well as the consideration of my pocketbook in trying to get it done in the most economical way.
— Lisa
You guys never cease to amaze me. I have brought my laptop in four times and your staff always solves the problem. Once I took my laptop to a repair shop, and they wanted $500, which you guys in turn fixed for $35. Thank you for all your help, plus I love how my laptop is always so clean when you guys give it back. You guys are amazing.
— Larry
Thank you SOOOO much for your work on my computer! It is working much better today than it has for weeks. Truly, I really appreciate your work on this for me and all the extra effort you put in to make sure this computer was ready to go to Haiti with me!  Thank you for once again going beyond to help me.
— Christina