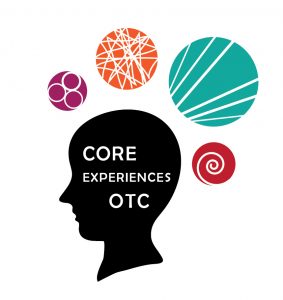 The CORE Experiences at OTC describe a set of four broad competencies that are woven into all General Education courses.  General Education CORE Experiences classes are designed not only for students to gain knowledge in specific subject areas, but to help students obtain the essential, or soft, skills employers look for in College graduates.
Click on a CORE Experience below to learn more about it.
Creating, implementing, and sustaining the CORE Experiences project is OTC's Quality Initiative Project for our ongoing accreditation with the Higher Learning Commission.  We are happy to share the details and progress of this project with you here:
Initial Proposal & Approval
Deliverables accomplished:
Fall 2018
Assessment of Student Learning Committee (now called General Education Assessment Committee) established
Initial Competency Assessment Plan created for all Competencies

step of adding an initial introduction and pre-survey to OTC 101 course added to plan

review and refinement of Initial Competency Assessment Plan by Dean's Council and General Education Department Chairs 
Spring 2019
Assessment Tools created for 2 of the 4 Competencies
Pilot of Assessment Tool for 2 of the 4 Competencies – results available here
CORE Experiences introduced to full-time faculty
CORE competencies defined and aligned to curriculum by all General Education departments
CORE Experiences artwork created
Summer 2019
Pre-survey tool developed for OTC 101 courses
CORE Experiences website created
Fall 2019
official introduction of CORE Experiences process to adjunct faculty
1st PD related to CORE Experiences available for faculty
1st implementation of 2 of 4 CORE Experiences into CORE classes and OTC 101
Pre- or Baseline survey given to OTC 101 students between weeks 2 & 3 of 16 week term – results available here
End of semester survey re-designed by committee based on responses from pre-/baseline survey – view a copy of the redesigned survey here
Redesigned survey given to all students enrolled in at least one Gen Ed course during weeks 15 & 16 of the 16 week term – results pending.
Spring 2020
pre-semester Faculty Development Days General Education Division Meeting dedicated to CORE Experiences findings and next steps