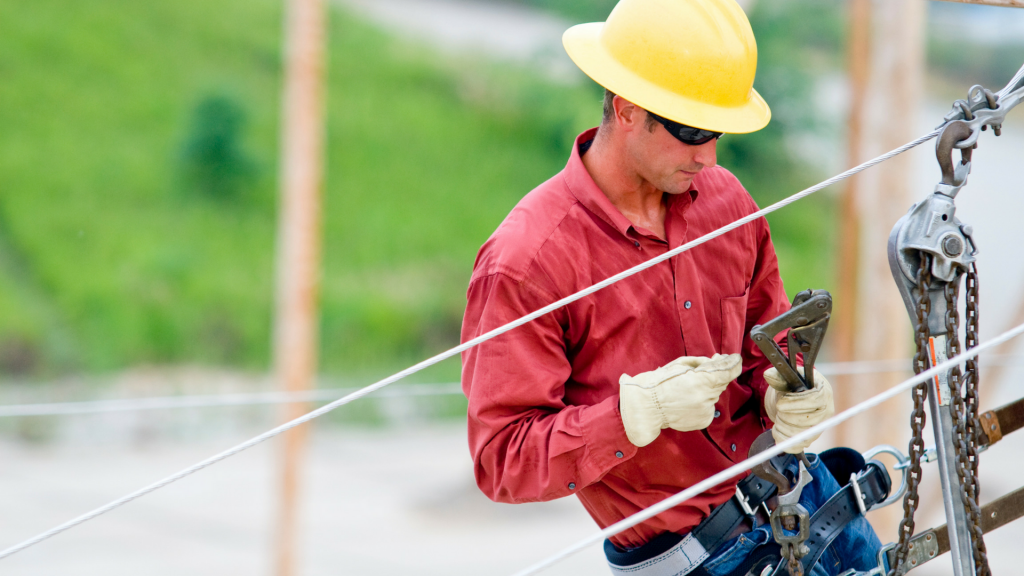 About Electrical Distribution Systems
Get connected to great jobs with the OTC Electrical Distribution Systems program. Exclusively offered on its Lebanon Campus, OTC provides a hands-on, interactive learning experience for students to get high-paying jobs in an industry seeking qualified workers.
Electrical Distribution Systems Associate Degree
Electric utility line technicians work out in the field to restore power to dark places using a variety of high-paying skills. OTC Electrical Distribution Systems students learn how to climb wood pole structures, operate equipment, build and maintain electrical distribution systems. In addition to restoring power, EDS workers also help update existing electric distribution systems and help construct new lines when expansion of the electrical infrastructure is needed. 
At OTC, EDS students gain the knowledge they need to succeed, while gaining skills that will get them an apprenticeship after they graduate.
Gain essential industry knowledge with classes taught by experienced, professional instructors at the OTC Lebanon Campus. Learn the basic and advanced skills in classes like Pole Climbing Skills, Commercial Driver License, Transformer Theory, Rubber Gloving and Intro to Live Line Procedures. 
Physical Requirements
Climbing electrical poles is a physical business. That's why all Electrical Distribution Systems students must meet certain physical requirements to be able to enroll and succeed in this hands-on program. Please review physical requirements.
Accreditation Information
The OTC Electrical Distribution Systems program will launch in fall 2018. Due to its recent program launch, OTC currently does not have data for a graduate survey or gainful employment related to the OTC EDS program. A graduate survey for those who have completed the program will be conducted in 2020.
-About Electrical Distribution Systems