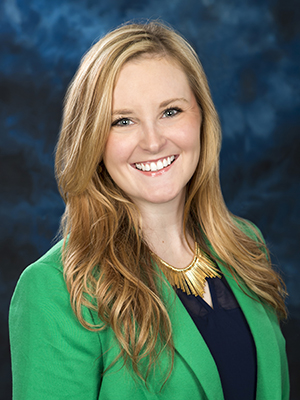 Sydney Park MSN, RN, CPHON
Sydney Park, MSN, BSN, RN, CPHON is a nursing instructor in the Associate of Science in Nursing Program. She graduated from the LPN program at OTC in 2012 and went on to complete her ASN at OTC in 2013. She then completed her BSN at Missouri State University, and recently completed her Masters in Nursing Education at Western Governors University. Sydney has been a clinical adjunct for OTC prior to accepting a full time teaching position in 2018.
She specializes in pediatric nursing and worked for Mercy Kids for 5 years in Pediatrics and Pediatric Intensive Care. She is certified in pediatric hematology and oncology, and served local St. Jude patients as an inpatient chemo nurse at the St. Jude Affiliate within Mercy Kids. Her interests include: childhood cancer, pediatric trauma and emergency nursing, staff and student morale, interdisciplinary team collaboration, and childhood abuse/neglect prevention. She is an author for the Emergency Nurse Association, and authored the chapter "Pediatric Hematology and Oncology Emergencies" for the Emergency Nurse Pediatric Course Manual.