OTC's Allied Health Simulation Center is a virtual medical facility which includes six patient rooms, an Intensive Care Unit (ICU)/emergency room, a birthing suite, two medical-surgical rooms, a residential suite, and a patient clinic room.  Each of the suites can be altered to portray a variety of environments.  We also have the ability to perform simulation events off site.  Through wireless technology we can take the simulation event outdoors, inside a vehicle, or to another OTC campus or community facility.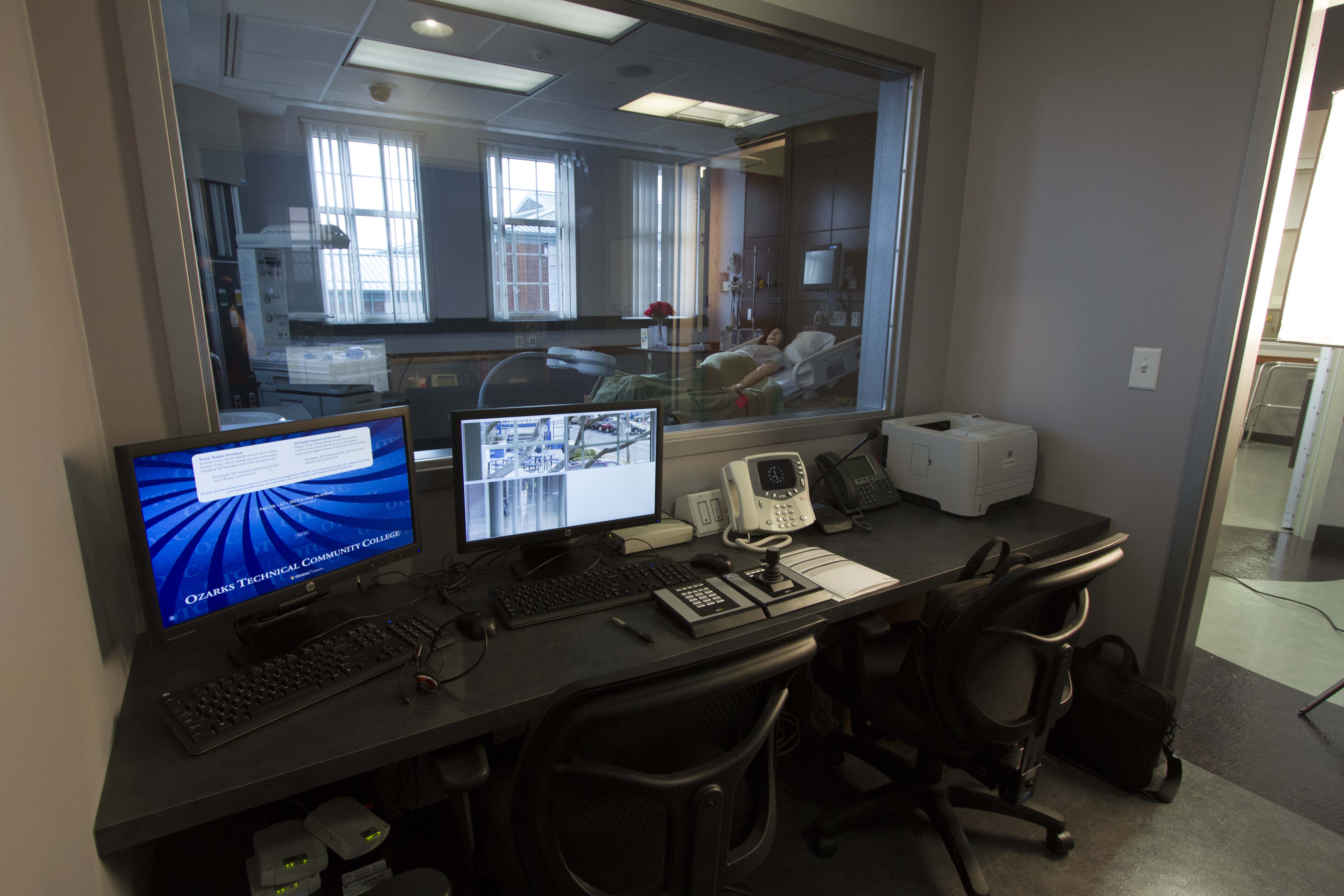 Simulations allow the learner to experience true to life situations they may encounter in their professional career.  We have 13 high-fidelity manikins which portray patients.
Six adults simulators
One birthing mom simulator
Two seven-year old child simulators
Two six-month old infant simulators
One neonate simulator
These manikins help the students practice a wide range of skills, from checking basic vital signs to life saving measures.  In addition, we have live actors who portray patients or family members in scenarios, allowing the students to learn and practice the interpersonal communication aspect of healthcare.
The Simulation Center provides clinical experiences for nearly 800 OTC students enrolled in Allied Health programs.  In addition, the Simulation Center serves the community through collaborative efforts with:
Cox Health
Missouri National Guard
Springfield Army Reserve Medical Unit
Springfield Fire Department
Local law enforcement
Local school nurses
Other local agencies
The OTC SIM Center is dedicated to training healthcare professionals and promoting Allied Health careers.