Welcome to the OTC Health Information Technology.
The Commission on Accreditation for Health Informatics and Information Management Education (CAHIIM) accredits the OTC Health Information Technology program. It is also an Associate of Applied Science degree program. OTC designed this program to prepare graduates for employment in a variety of healthcare settings.
OTC cannot guarantee that students classified under the Deferred Action for Childhood Arrivals (DACA) program will receive approval to take the licensure exam after program completion. Please contact the state or national agency that administers the professional licensure exam to inquire about licensure exam requirements.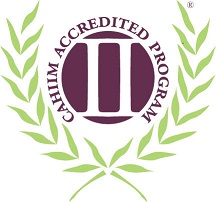 Our HIT program recognize that 100% of our graduates, responding to a follow-up survey, were satisfied in being prepared for a career in health information management.
We can account for 80% of employers surveyed would hire our students if they had an opening in their department.
We recognize our outstanding students, who take their RHIT credential exam, with a 91% pass rate for first time test takers. 
(CAHIIM APAR 2016-17)
MISSION STATEMENT:
The Health Information Technology program provides accessible, high quality, technical education in health information management that is responsive to the needs of the communities of interest.  Our mission statement is part of our strategic plan and aligns with the OTC Mission Statement.