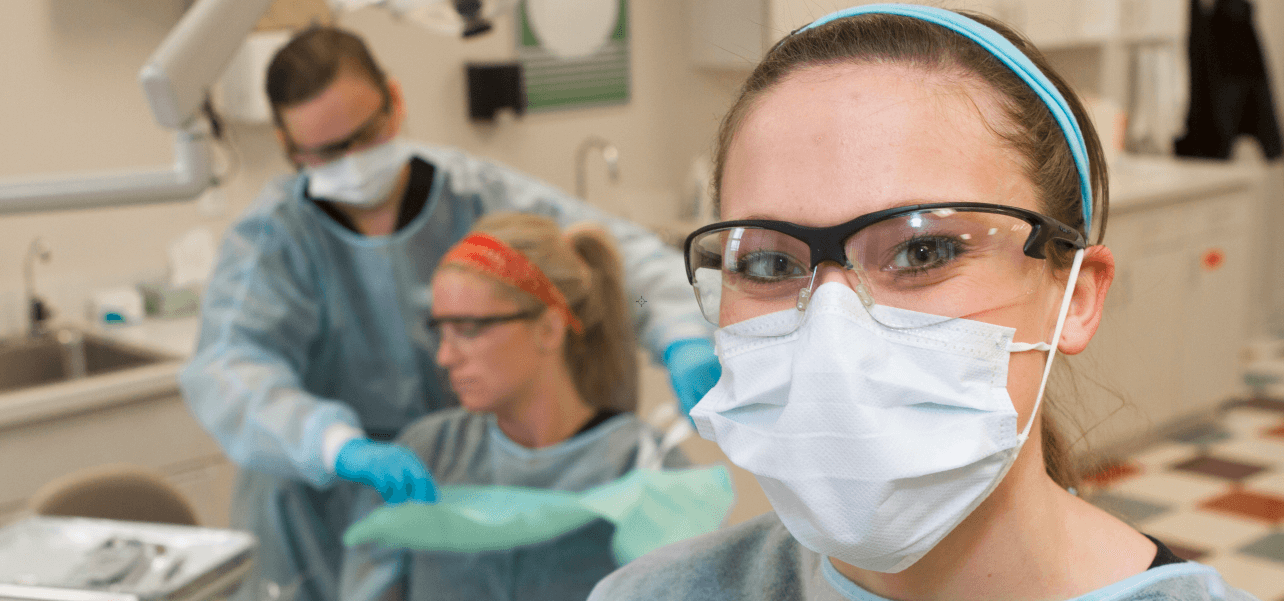 Welcome to the OTC Dental Assisting Program.
The OTC Dental Assisting program is the only accredited dental assisting program in Southwest Missouri that is accredited by the Commission on Dental Accreditation (CODA), a specialized accrediting body recognized by the United States Department of Education. The OTC Dental Assisting Program maintains high standards required by CODA and is a highly respected program in the community.
OTC cannot guarantee that students classified under the Deferred Action for Childhood Arrivals (DACA) program will receive approval to take the licensure exam after program completion. Please contact the state or national agency that administers the professional licensure exam to inquire about licensure exam requirements.