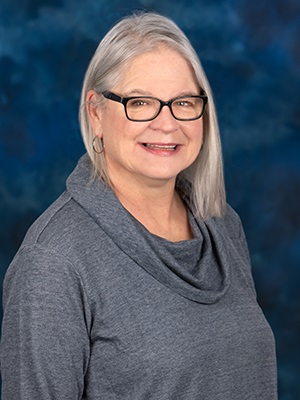 Denise Baer has been part of the HIT program since 2015. Ms. Baer has taught or is currently teaching the following courses: Healthcare Quality Management, Organization, and Supervision in Healthcare, Medical Terminology, and Professional Practice Experience.
Ms. Baer is a Registered Health Information Administrator.  Ms. Baer holds an Associate of Applied Science degree in Health Information Technology from Ozarks Technical Community College, a Bachelor of Science in Health Information Administration from Stephens College, and a Master of Science in Career and Technical Education from the University of Central Missouri.
Ms. Baer's experience and background include Coding and Billing Instructor, Admissions Specialist, Registration Technician, Healthcare Consultant, Documentation Auditor, Medical Record Release Technician, and HIM  Supervisor.
Ms. Baer's professional association membership includes the American Health Information Management Association (AHIMA), Missouri Health Information Management Association (MOHIMA), and Ozarks Area Health Information Technology (OAHIMA). Ms. Baer has participated on the OAHIMA Board member as Director of Public Imaging. Ms. Baer is currently serving on the OAHIMA Board as the Event Coordinator.