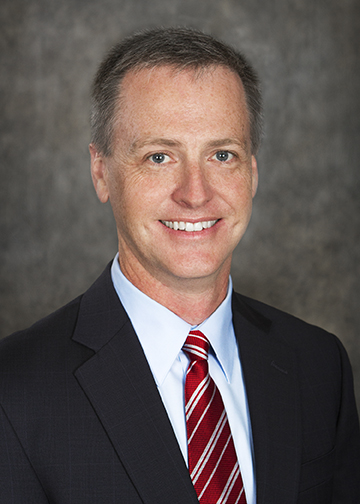 Academic Ombudsman
Gavin O'Connor, Ph.D.
Assistant Vice Chancellor for Academic Affairs
Office: ICE 243B
Phone: (417) 447-7435
Email: ombud@otc.edu
Dr. Gavin O'Connor
Dr. Gavin O'Connor, who currently serves as the Academic Ombudsman, has been with Ozarks Technical Community College since 2002. He began his career at OTC as an instructor in the Life Science department where he taught primarily pre-Allied Health and Animal Science courses. Dr. O'Connor obtained his doctorate degree at the University of Missouri-St. Louis in 2009 with a Ph.D. in Educational Leadership and Policy Studies in Higher Education with an emphasis in Community College Leadership. He also holds a Master of Science degree in Biology specializing in Reproductive Physiology and a Bachelor of Science degree in Animal Science with an emphasis in Equine Studies, both from Missouri State University.
Dr. O'Connor has held other positions at the college including Director of Grants Development, Assistant Dean of Sciences, Assistant Dean of Academic Services and Special Assistant to the Provost. Currently, Dr. O'Connor is the Assistant Vice Chancellor for Academic Affairs. With that position, he is the Academic Ombudsman and is here to aid students and staff at the college with any questions or concerns in which they may need assistance.
Please feel free to contact Dr. O'Connor by coming by for a visit, by phone or email.